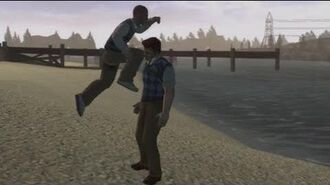 Wheelies On Em was one of Dashie's favorite phrase during his Bully playthrough started in July 13, 2014. Originated after he got a bike which activated a bike jingle in which Dashie started to sing "Wheelies On Em" within the song. Dashie attempted to recreate this running gag through Mario Kart 8, but was discontinued in Late 2014. This phrase was first used in KARATE KID TYPE SH*T: BULLY #10. in 11:56.
Trivia
Even though Dashie obtained a moped in the Bully playthrough, he still continued to use the phrase.
Dashie made a re-occurrence of this phrase in the Mario Kart 8 series.