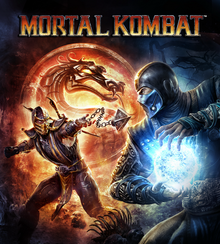 Mortal Kombat is a famous fighting-game and RPG series developed by NetherRealm Studios that
Dashie
plays regularly on his
DashieGames
channel.
DashieGames appearances:
Edit
Dashie has played Mortal Kombat 9, X and the first one on DashieGames, but owns a lot more games. In Mortal Kombat 9, he played against his friends and other players in online. In Mortal Kombat X, he plays the story mode, and one time played against a little child in online, and Dashie won and did a fatality. He was so pleased he stated: "I don't give a f*ck if the motherf*cker is 8 years old, I beat somebody online, bitch!"
Ad blocker interference detected!
Wikia is a free-to-use site that makes money from advertising. We have a modified experience for viewers using ad blockers

Wikia is not accessible if you've made further modifications. Remove the custom ad blocker rule(s) and the page will load as expected.