Darrell is a fictional character living in Argentina frequently mentioned in Charlie's gaming channel "Dashiegames". Darrell is mentioned almost all the time when Charlie plays a 'Happy Wheels' map written in Spanish. Darrell is voiced by Charlie himself and is often portrayed as a ghetto friend sending him pen pals through map descriptions and any text in Spanish. Even though Darrell is mentioned alot in his 'Happy Wheels' gameplays, however, he is never mentioned in other gaming titles.
Darrell's identity fluctuates over numerous usernames depended on the map's creator. He often asks Charlie for money when he miscalculates his income to make it through paydays. He appears to be kindhearted and somewhat needy.
Trivia
Darrell has a dislike towards Mexican food fast-food joints. He has a yearning distastes towards Taco Bell and El Polo Loco.
Darrell apparently asks Charlie for money. One case in particular, he asked him for some food money to last him til Monday all the way to Friday which is his payday.
Darrell shown some character offering Charlie interest for the money he will borrow as a incentive for letting him borrow. However, shortly after he asked to borrow food money, he asks if Charlie could give him gas money as well.
Darrell apparently have been surviving off of Top Ramen, his only source of food.
Charlie has been somewhat inconsistent with Darrell being the running gag. He also has a pen pal named Tommy from Spain. Tommy highly recommends Charlie to use Firefox instead of Safari.
Darrell really appreciates it if Charlie plays one of his maps.
A montage of Darrell's appearances up to Sep 1, 2014 ( https://www.youtube.com/watch?v=uMY3cTygql4)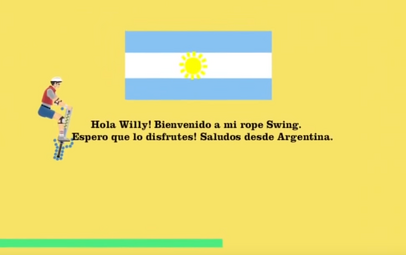 An image of Darrel's first encounter.